The one course in social media that every business needs...
THE

 

SOCIAL STARTER

COURSE
'The Social Starter' helps small business owners learn all the elements of a strong social media strategy 
(even if they don't have time, or experience, or they're starting from scratch), 
so they can tap into the power of online marketing to grow their brand,
connect with their audience, and drive brand sales.
Finally, feel confident posting on your social media.
 (And know what to post!)
COURSE ACCESS
SOUND LIKE YOU?
➡️ You don't understand social media, or how to use it in a way which actually helps your business
➡️ You post (when you can), but it doesn't seem to have any impact for your business.
➡️ You ask yourself, where is the value in social media?
➡️ You want to do well on socials! But know you need real support.
➡️ You don't really know what you should be doing aside from posting?
➡️ You are not confident you're on the right platforms or using them in the right way
ACCESS COURSE NOW
THE

PROBLEM

IS... 
You know if you can't hack the social media approach, you will continue in the same way, guessing your way through, wasting valuable time and getting zero results for your business.
You know social media for business isn't going anywhere, in fact it's only getting more comprehensive and powerful, so if you don't get active on it now, you will be left behind your competitors.
 Not only that, but you're missing out on major impact your business could be having in your industry, reaching your brand fans and future customers, simply because you don't know how to find them online. It's not worth wasting another day trying to figure it out, posting pointless content you're not confident in, and wasting your time on powerless socials.
Sounds like you need a course in social media.
This is what I can

help

with!
OH BOY,

 DO I GET IT!
It's confusing, you have everyone telling you to do this and do that, but it all seems to be pointless or conflicting information, and in the end, you feel overwhelmed and deflated. How do I know this? Because I have helped hundreds of business owners in the exact same position, transform their social media presence into a powerful business tool driving their growth.
Rather than listening to all of the 'gurus' and 'experts' online, cut to the chase and learn from an experienced organic marketer who can take you through the step-by-step plan to defining your own custom strategy. 
THAT'S WHY I CREATED MY SIGNATURE SOCIAL STRATEGY COURSE.
THE SOCIAL

STARTER

 
'The Social Starter' helps small business owners feel confident in their social media strategy, 
even if they don't have time or experience, so they can tap into the power of online marketing to grow their brand, 
connect with their audience, and drive brand sales.  Because d
eveloping a customised strategy for your brand means you are able to really focus on results for your business.
STEAL MY AGENCY SECRETS TO SOCIAL SUCCESS!
YES, I WANT IN!
UNLIKE OTHER SOCIAL MEDIA COURSES...
HERE'S WHAT YOU'LL LEARN
A highly-performing, agency-standard, industry-proven social media strategy, connecting you with the brand fans who are just waiting to find an offering just like yours!!
STRATEGIC

FOUNDATIONS
Your social media foundations form the base of all of your interactions on social media including who your audience is, how you are communicating with them, and what you want to achieve from your social media efforts.
CONTENT

CREATION
Together we build your brand-fans organically (yep no boosting posts or paying for ads). This is all about finding those who crave your content and are excited to hear all your updates. These are the people you launched your business for, so let's connect with them!
CONVERSION

CAMPAIGNS
It's not all fun and games in business, you came into it to create real impact, so conversions, sales and leads are all part of that. We focus on how to take you from content to conversions with our high-performing agency approach.
WHAT'S INCLUDED?
Together, we will build a full social media strategy for your brand as the key to your business, while teaching the fundamentals and key strategic approaches to implement the strategy.
STRUCTURE + SETUP
A module designed to ensure you are showing up on the right platforms to connect with your audience and represent your brand. With this defined, we strategically set up the accounts with optimised key information. 
Topics:
Platform assessment

 Bio optimisation

 Highlight updates
BRAND FOUNDATIONS
A module designed to ensure we customise your social presence to your brand, your audience and your overall goals for utilising social media. With these defined, we are able to create a strong strategy that represents your business online.
Topics:
Defining your audience

Crafting your messages

Setting your objectives
STRATEGIC CONTENT
A module designed to ensure you have a strong, defined, clear content plan for your business, including the different types of content and placement for these. This is amplified by having a clear understanding of the purpose of content. 
Topics:
Content Pillars

 Powerful Posts

 Strategic Stories

 Creative Reels

 Crafting captions

 Planning + Scheduling
OPTIMISATION
A module designed to showing you how to get your posts organically searchable, further. Learn how to build your online community and create conversations that lead to greater engagement and even enquiries
Topics:
Community Management 

 Audit with Insight

 Your social session 

 Growth + Socials Session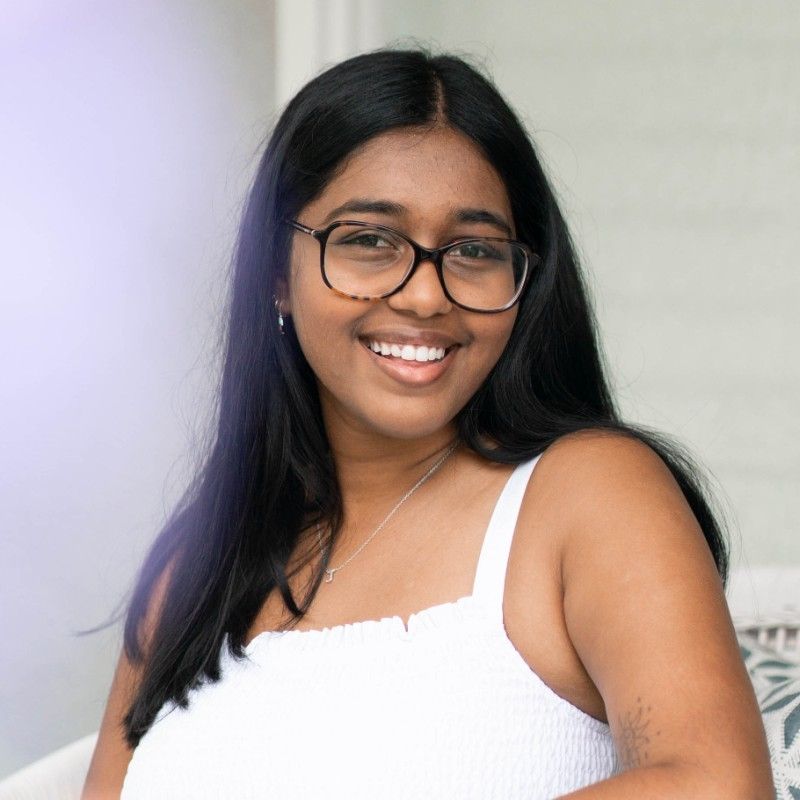 STUDENT FEEDBACK
Bronte has great knowledge and expertise on social media and digital marketing.
What makes her training approach different is the way she understands the mindset and pain points of business owners and in-house marketers. She helps you see social media as the valuable asset it can be for your business, not a chore or waste of time. Her training and advice make diversifying your marketing strategy with the ever-evolving world of social media easy to digest and straightforward. - JANISHA C
INCLUDED 

BONUSES
Giving you access to key assets that I personally created (and used in my own agency) to support you through, and beyond the course,  there's really nothing else like it when it comes to social media courses online.
WORKBOOK
To keep track of all your brainstorming + work.
SOCIAL PLANNER
To plan your campaigns, socials and ideas.
CUSTOM STRATEGY
To define your social media strategy beyond the course.
Still considering signing up?
This is your chance to...
Grow your social media accounts (with your ideal audience!)

Define a strong, custom brand strategy

Have a clear daily, weekly, monthly plan for your account

Feel excited and confident in what you're posting online

Be inspired with content ideas, how-tos and agency standard tips & tricks

Know exactly how to use your social media properly in your competitive industry

Start seeing some serious results, with less than an hour a day!!

 
Stop putting off your social media and finally see for yourself how social media CAN work for you.
ACCESS COURSE NOW
WELCOME TO THE SOCIAL STARTER 
Business Owners wanting to build a strong and performing strategy.

Understanding the right platforms for the brand to be on.

Looking for a clear, weekly / daily / monthly checklist to grow socials.

Understanding how social media works.

Looking to feel confident online for your brand!
NOT FOR YOU IF...
You are looking to create a social media strategy for a personal brand.

You aren't likely to commit to a long-term strategy for the brand.

 You want quick, short-term results.

 You want to cover paid marketing techniques.

 You don't focus on Instagram + Facebook for your business
"I recently completed Social Media training with Dash Academy. The training was fun, interactive and well-paced. Bronte was knowledgeable, organized and kept me focused on the task in hand. Great course, thanks Bronte!!"
- MICHELLE S
"Bronte has helped me understand marketing and social media so much more than before. I feel more empowered to run my business more successfully than ever before.  Very helpful."
- JASMINE F
"The course was presented in easy bite sized lessons that even this old fella could manage. For me, being able to review the videos of the one-hour lessons was invaluable. Bronte shares so much pertinent information. I didn't know how much I didn't know."
- MICK G
Meet Bronte
Social Media Course Creator & Coach
With 10+ years of experience, I have worked with hundreds of businesses in various industries, and it's given me the ability to define the strategies and approaches that actually build a business and brand.

I know when it comes to business, you don't have time, money or resources to waste – and the online world should be no different.
Your time and effort spent online should focus on growing your brand, defining your audience and building your business... but you don't know what you don't know. 
That's why knowledge like this is worth the investment.
WHY BE TRAINED BY ME?

2022 SUNSHINE COAST YOUNG BUSINESSWOMAN OF THE YEAR 
Sold successful international six-figure digital marketing agency in 2022
Named 30 under 30 on the Sunshine Coast

Bachelor of Public Relations, Minor in Journalism

University of the Sunshine Coast annual Guest lecturer

Trained businesses in six cities around Australia

Industry Qualifications (Google, Facebook, Hootsuite)

Business Certificate TAFE Queensland

Official Industry Later Partner

And over 10 years of digital marketing experience...
In summary, you are partnering with someone who not only has years of experience and qualifications but a huge amount of passion for everything that digital can do for brands (I have the records to prove it!)
Let's do this!
JOIN THE COURSE